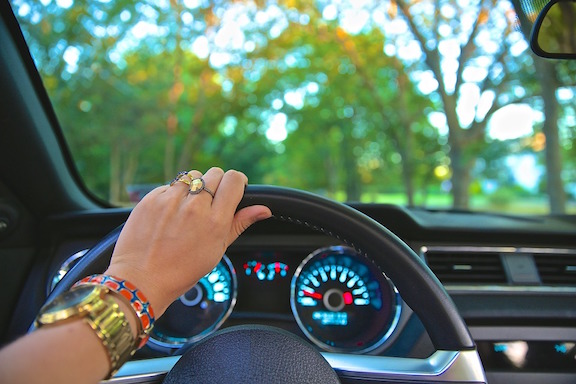 Buying or leasing a car is a big decision. It can mean replacing an ailing car that you've been pouring money into for repairs, using much of your hard-earned savings for a down payment and/or negotiating for the best loan rate. The Federal Trade Commission (FTC) reports most consumers pay more than $31,000 for a new vehicle and $17,000 for a used car from a dealership. That's no small chunk of change. Whether you're considering buying or leasing a new or used car, there are some important things to consider.
It can seem a bit overwhelming, so we combed through publications from the Consumer Financial Protection Bureau (CFPB), consumer finance articles and government resources to put together some suggestions that may help.
Buy or lease? This depends on your preference. Buying means once you finish making your monthly payments, you'll own the car. It'll be your asset. If you lease, make sure you understand all costs: upfront, during the lease and at the end. Compare different offers and terms, including any limits on mileage. Also note that you'll typically be responsible for any repairs. Finally, consider how long you'll want to have the vehicle. Check out more tips and this calculator to help you decide.
Decide which type of car works for you. Do you have a big or growing family and need a roomier vehicle? Will you go on long trips and benefit from a car with great gas mileage? Do you need a truck for your business? Narrow down your list to a few options.
Consider your financial situation. Have you evaluated your budget and spending behavior recently? This can help you determine how much money you have available for a down payment (if any) and how much you'll realistically be able to pay monthly. Remember, even if a creditor approves you for a loan, it does not mean it has a window into what you can comfortably afford every month. Only you truly know that. The CFPB has helpful worksheets to get you started.
Check your credit report. Did you know that you have the right to request a free credit report from each of the three major credit reporting bureaus once a year? Check for errors — if you notice any on your report, you have the right to dispute them. Most creditors will use your credit score to help determine the terms of your contract or lease.
Assess your savings. If you haven't already thought about this, consider how much you'd like to save for a down payment. The larger the down payment, the less you'll owe — which usually means paying less in interest, too. And because the dealer or lender will receive some money upfront, you may be able to negotiate a better deal on your lease terms or the final price of your car. If you don't have a down payment now and don't need your next car right away, create a monthly saving goal. Treat each contribution like a bill that could help you purchase or lease that next car.
Fully research loan options. Should you try to get preapproved or prequalified for a loan from a bank before going to a dealership? This may be a good option for some. You could also use it as a bargaining tool when talking to a dealer. (Consider, though, that if you're getting quotes from many creditors, that could also mean lots of hard inquiries on your credit — and resulting credit score consequences.) Be sure to compare all terms. This includes the monthly payments, length of the loan, interest and any other fees. Consider the of working with direct lenders like banks, credit unions or dealerships.
Read all the fine print. Don't assume that the creditor has your best interests in mind. Make sure that you read the entire contract before signing anything, and that you understand the full amount you'll end up paying — not just the monthly note. In general, the longer the term, the more you'll pay.
Consider additional costs. Don't forget about registration and insurance costs. Remember that your insurance rate will consider the type of vehicle you have, your driving record, your location and your age (in some cases). Whenever possible, try to incorporate these costs into your saving plan.
Finally, after you pay off your car or finish the lease, consider continuing to make payments — into a savings account. It'll help with all the maintenance costs of your current car, or give you a head start on saving for your next one.
Is there an area of personal finance that you'd like us to cover in a course or Fast Financial Fact? Where do you struggle with managing your finances? We'd like to know! Or are you an organization that's interested in collaborating? Please get in touch at education@lendup.com.
Disclaimer: LendUp is not providing financial, legal or tax advice. If you need or want such advice, please consult a qualified advisor.