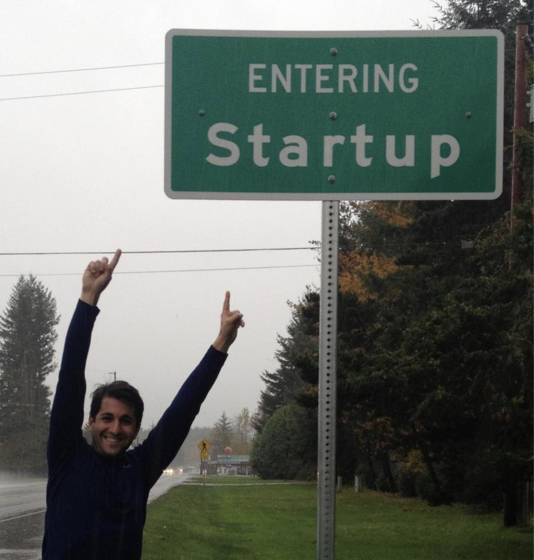 When Jake Rosenberg and I started LendUp five years ago, we did so because we believed there was a huge hole in financial services. Many Americans' credit needs weren't being met. So in Winter 2012 we joined Y-Combinator, an incredible incubator that helped us turn our idea into something real, powerful, and effective. Today we've originated more than $1B in loans and saved customers more than $70M in interest and fees. There's no question that Y-Combinator has played an important role in the launch and continued success of LendUp.
We recently bid farewell to three LendUppers -- Austen Allred, Hallie Lomax, and Spencer Simonsen -- who each left to start their own purpose driven company, two of whom will join incubators this summer. All three played critical roles here, and they will be greatly missed. But while we are sad they've moved on, we are extremely proud that their mission DNA remains intact: Austen is launching LambdaSchool, Hallie is launching ResumeLife, and Spencer is launching LegalWin.org.
And they're in good company. We're also proud of LendUp alum Kai Stinchcombe, who joined Y-Combinator in 2013 and built True Link Financial. And then there's Kirk Robinson, who is leaving us next month to get his Masters in London focused on international politics. Danielle Bicknell left to get her Masters from Penn in International Educational Development with a focus on women's financial inclusion in developing countries. She's since worked in UNESCO's Gender Equality division, and now advises social justice and financial inclusion organizations as part of the Tides Foundation. And Leslie Payne went on to become a Senior Program Officer at the Irvine Foundation.
LendUp is full of these stories: of motivated, mission-focused people who go on to continue building meaningful organizations after their time here.
Watching former LendUppers start new companies or take on mission-focused jobs gives me a greater sense of pride than anything we could have accomplished together solely at LendUp. I'm proud that as a company we've helped mentor a new generation of purpose-driven entrepreneurs and leaders. It's the best possible outcome we could ask for.
We knew from the beginning that ours was a big undertaking, and that to achieve LendUp's goals we needed a team of talented, dedicated, and entrepreneurial employees. In fact, one of our seven values at LendUp is "Act Like an Owner" -- and we believe strongly that everyone should feel empowered to suggest, iterate, learn new skills, and make things happen. We've put a great deal of focus on:
Building a culture that enables people to take on "stretch" responsibilities and to have ownership over their work and career paths
Transparency about how the company is being built and the growth strategies we're pursuing
Showing each individual how they fit into the bigger company picture
Sharing accomplishments and failures, so that employees know it's OK to learn and adapt and fail, and that it's also important to celebrate when things go well
Talking a lot about fundraising, being open about our plan and progress, and sharing insights based on our experience
Bringing in many experienced VCs, company operators, and advisors for our LendUp Talks speaker series, to provide insight on building companies, specific challenges that often arise, and their lessons learned
It can be really stressful to start a company. There are many highs and lows, and many things can and will go wrong. But when someone is motivated by doing something bigger than themselves, beyond just financial returns of the company -- and they begin to focus on the impact they can make -- that opens up many moments to enjoy. The tough times -- and there will be tough times -- are when you have to remember why you're doing it.
I'll never forget some of the advice Jake and I got when we were just starting out. YC told us to write code and talk to users every day. And Yuri Milner, when he gave us our first real round of funding, put it very simply: "Go have fun."
We're proud of all of the inspiring and world-changing ideas and organizations associated with past and present LendUppers. And my hope is that all of our employees' experiences at LendUp will continue to cultivate a purpose-driven spirit.
Hallie, Austen, Kirk and Spencer -- remember that you have 220+ LendUppers rooting for you!
Sasha Orloff is the Co-Founder and CEO of LendUp.