It's hard to believe LendUp is already in its fifth year. I'm amazed by how far we've come — from a team of five people sitting in a glorified closet beneath a San Francisco freeway to a 200+ person company with offices on both coasts.
When we issued our first loans in March of 2012, it was hard not to be intimidated by the mountain of work we knew it'd take to build a company that within four years would issue over 3 million loans, see customers take a million of our financial education courses, and be able to save borrowers $55 million in 2016 versus what they'd likely pay in interest at other short-term lenders [1].
But borrowers were so hungry for a better alternative, climbing that mountain was far less scary than we thought.
When my brother and I started LendUp, we knew there was a huge hole in financial services, and that hole was growing. Since the Great Recession, real wages for people without advanced degrees have tumbled, and more Americans than ever before are facing incomes that are unpredictable from month to month, with those in the lowest income quintile being hit the hardest.
If people's expenses had the ability to fluctuate in lockstep with people's incomes, society probably wouldn't need short-term consumer credit. But the world needs and relies on credit, and for the majority of the United States, it needs quality credit more than ever. These two data points illustrate this need:

And yet for too many people, access to quality credit is lacking. Americans with subprime credit scores (that's more than half of the country, by the way) have limited options. And the lower their scores, the more limited the options are. Those in the 550-600 VantageScore range will likely have access to secured cards, or some retail store cards, but even then the lines tend to be inadequate, or may require collateral that people might not have. And for people with scores under 550, access to any form of bank-sponsored credit can be hard to come by, and it will likely be surprisingly expensive.
This dilemma causes people to seek out the credit sources that are available to them, which frequently include pawn shops, payday lenders, auto-title loans, lower-dollar installment loans, or other short-term consumer credit products. These services get a bad rap for a number of reasons, and often rightfully so. But there is obviously demand since there are more storefront payday lenders than there are McDonald's and Starbucks restaurants combined.
Federal and state agencies are doing their part to curb some of the most worrisome aspects of short-term credit, like high APRs and the dangers of rollovers. The Consumer Financial Protection Bureau passed landmark rules in 2016 which aim to end practices that cause short-term loans to become debt traps. While we've got some concerns with parts of the rules, we applaud the CFPB for pushing all lenders to look more like LendUp. As a mission-driven company, we're incredibly supportive of these efforts and hope we can continue to be involved in future rulemaking. It's also worth calling out an important issue that is still is woefully underrepresented in the public discourse: the need for more credit reporting across loan types.
In my own life, I've been fortunate enough to leverage "mainstream" credit products to pay for a car and college, and to help start LendUp (especially in the early days when I relied on a credit card for routine expenses). These short-term benefits came with a very real, very valuable long-term asset: after successfully repaying my debts, I was the proud owner of a higher credit score, and with that score I am poised to save tens of thousands, and potentially hundreds of thousands, of dollars in my lifetime.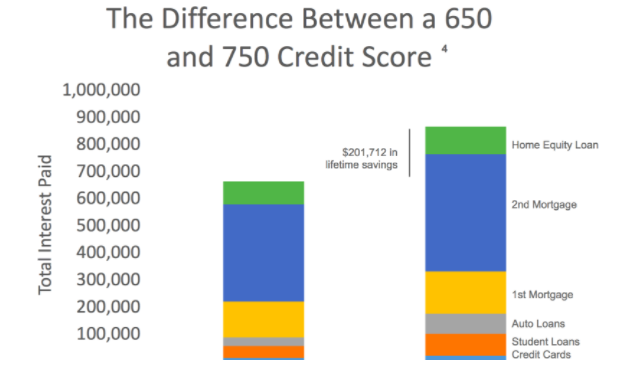 Short-term credit products typically lack that long-term benefit. Borrowers can, and often do, take out several payday loans in a year and repay all of them successfully, but they'll likely see no improvement in their borrowing terms, no improvement in their credit score, and no improvement in their ability to access mainstream financial products.
We set out to help change that.
The LendUp Ladder was designed to help borrowers who were stuck using financial products with short term benefits but no long term solutions: over time it gives customers access to credit reporting loans (not to mention larger loans at lower rates)[5]. Our hypothesis was and is that many borrowers are better than their credit scores indicate, simply because their scores don't factor in their previous borrowing successes. We knew we could use technology to build a solution.
What we didn't know is how hungry borrowers were for that solution. We hear time and again from customers how much they want to increase their scores. In a recent poll we asked our customers whether they would prefer $100 or a 50 point credit score increase. Well over 90% chose the score increase.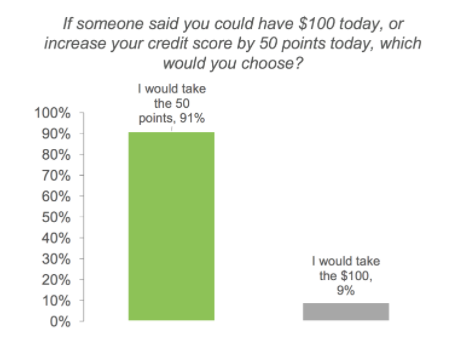 The LendUp Ladder encourages people to be thoughtful about their borrowing habits and to not borrow more than they need. It promotes making on-time payments and taking financial literacy training. And ultimately it gives customers access to products that report to the major credit bureaus.
And as I mentioned earlier, it's working. We're seeing credit scores that are increasing against control groups, we're saving customers millions of dollars, hundreds of thousands of customers have taken over one million of our financial literacy courses, and, with our growing credit card platform, we're continuing to meet the needs of borrowers with subprime and deep subprime credit scores. I'm proud that we're achieving our mission to "provide anyone with a path to better financial health." And we're just getting started.
We have aggressive plans for 2017. We'll be expanding our product and education offerings and broadening our work with partners in the public, private (including FinTech, banks, credit bureaus and others), and nonprofit sectors alike to bring high quality, accessible financial services to more people. We're committed to ensuring that financial products and services improve long term financial health and don't just bridge short-term financial gaps. Tens of millions of Americans deserve that opportunity.
Links and references:
[1]: Based on 2016 full year figure. Methodology available in this blog post: https://www.lendup.com/blog/LendUp-saved-california-borrowers-over-$9M-in-2015.html
[2] https://www.jpmorganchase.com/corporate/institute/document/jpmc-institute-volatility-2-report.pdf
[3] https://www.federalreserve.gov/2015-report-economic-well-being-us-households-201605.pdf
[4] https://www.calvarynaperville.org/images/pdfs/Thrive_class_resource3.pdf
[5] The Ladder is not available in all US States
Disclaimer: LendUp is not providing financial, legal or tax advice. If you need or want such advice, please consult a qualified advisor.