Recently, I was invited to participate in a fireside chat with our friends at major credit reporting bureau Experian. As LendUp's lead for revenue strategy, I was excited to share more about our company's mission with the broader Experian team, as well as learn from their industry understanding.
The conversation was moderated by Aaron Suplizio, who leads Experian's strategy and business development efforts with online lenders like LendUp. Experian is actively learning how companies like ours work with customers who don't have a lot of information on file with the traditional credit bureaus. I learned about how our interests are aligned in that we both want to support inclusive financial services. One of LendUp's core goals is to expand access for the millions of Americans who traditionally have limited or no credit access.
Throughout the conversation, we received a lot of great questions from the audience, which highlighted some mutual opportunities for both LendUp and Experian.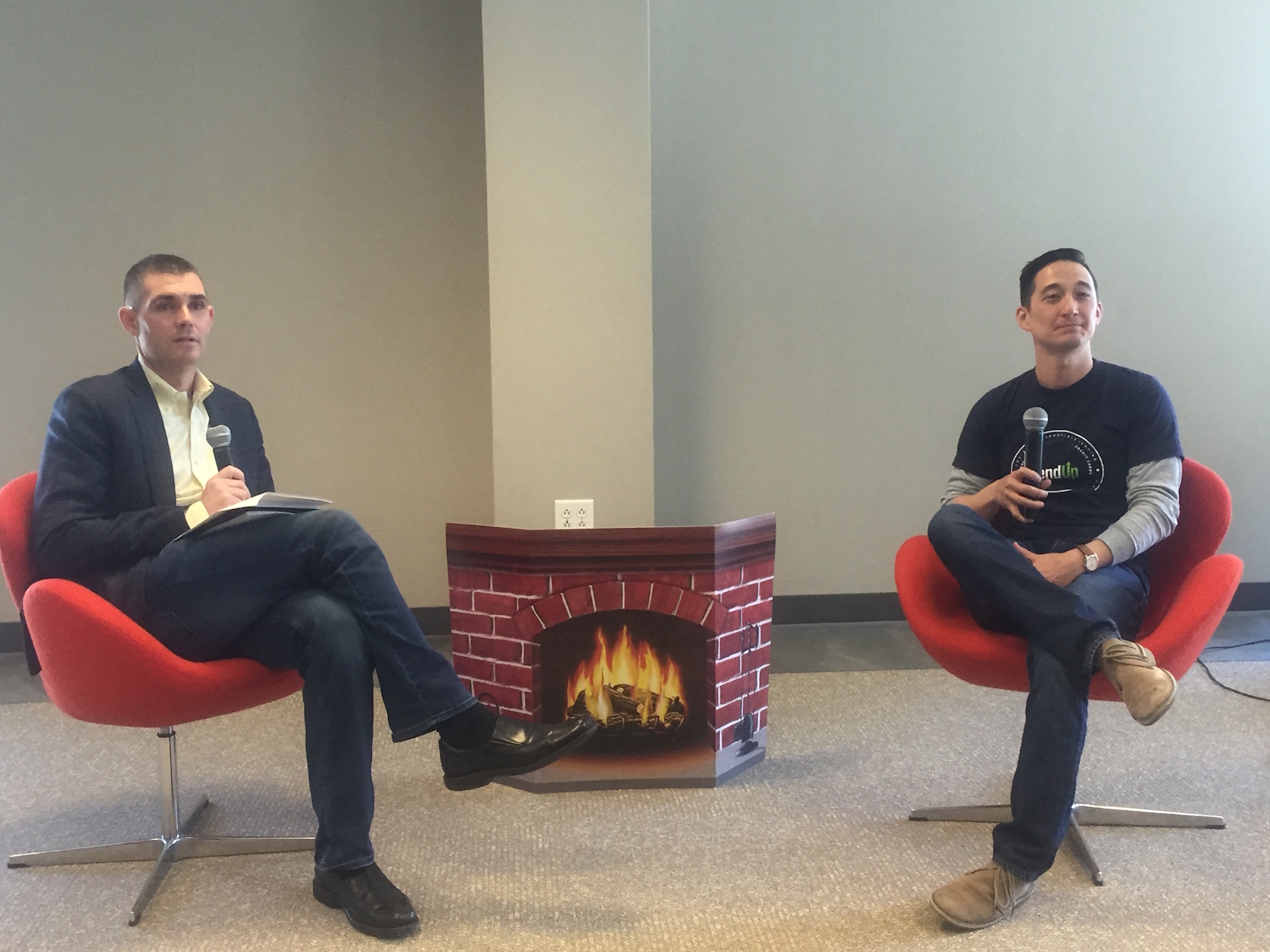 Aaron Suplizio and Chris On
I wanted to share a few key takeaways from our conversation:
Hard credit pulls can make products less attractive. Many of our customers have thin or damaged credit files and are looking to build or rebuild their credit scores. While they may want to apply for credit, they could be worried about the impact of too many hard pulls, or hard inquiries, on their credit report. For us, being able to underwrite (or make a decision about whether we can lend to a person) without a hard credit pull is a real customer benefit. Customers who apply for LendUp's single payment loan do not undergo a hard credit pull. Eligible borrowers then have the opportunity to work their way up to credit-reporting loans.
There are gaps in traditional data sets. Much of our customers' financial lives aren't captured by traditional credit bureaus. For example, customers who pay rent instead of a mortgage, use cash or debit cards instead of credit cards, or use marketplace loans that often aren't credit reporting may have scores that are lower than they should be — just because those transactions aren't reflected.
Credit bureaus have opportunities to expand their reach. Traditional credit bureaus can continue to examine ways to make their products more broadly applicable to more and different types of credit behaviors. Broadening the type of data they evaluate — and even offering the opportunity for single-payment loans to report — could go a long way toward making it easier for people to improve their credit scores. Experian is actively engaged in this process and asking a lot of great questions.
We appreciate Experian hosting the conversation, and look forward to continuing our work together.
Disclaimer: LendUp is not providing financial, legal or tax advice. If you need or want such advice, please consult a qualified advisor.