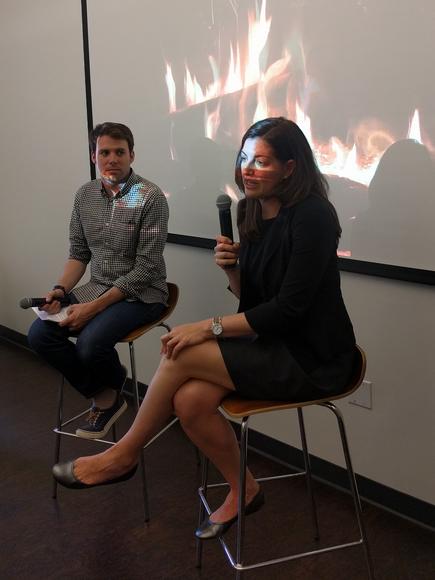 Last week, Rachel Schneider, co-author of The Financial Diaries, came in to give a LendUp Talk on the book, what she learned writing it, and personal takeaways from the year she spent talking with American families about their financial struggles. Rachel and her co-writer Jonathan Morduch followed and studied hundreds of American families for a year, asking them to share details from their financial lives -- the struggles, the solutions they come up with, and how it affects other aspects of their well-being.
All of the stories Rachel and Jonathan included in the book are moving to us here at Lendup. Many of these peoples' experiences are the daily reality for a great number of our customers. But there were a few stories that really resonated with us -- they're the stories we hear day in and day out as we speak with customers not only about their struggles, but also the inventive strategies they devise to make ends meet and their desire to improve their financial health. Below are a few of them.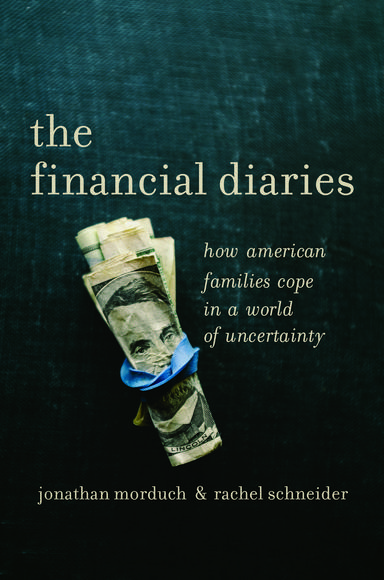 Becky & Jeremy: a story of instability Becky and Jeremy purchased their home from Becky's mother after getting married, and they now have four children together. Although they live "within their means," Jeremy's job provides an unstable income, causing difficulties making ends meet in leaner months. At one point Jeremy was given the choice between a job with a lower but steady income, or a job with higher, unpredictable income. Becky and Jeremy chose the steadier income because they agreed it would be easier to manage and ultimately better for their financial health and their family's well-being.
Janice: a single parent smoothes out the bumps Janice, a single mother, works the night shift in a casino in Mississippi. She is guaranteed $8.35/hour, but in a good week she can double that in tips. She does well when the tables are full, especially during the hot summer months when the casino draws a crowd. During the fall, however, her clientele drops steeply, especially in even numbered years when the local university's football team is playing more home games. Such instability -- although somewhat predictable -- is still a major challenge for Janice. To make sure she saves for leaner times, she puts money into a savings account at a bank that has inconvenient hours and is over thirty miles away.
Mateo Valencia & Lucia Benitez: saving counts Mateo and Lucia, Ecuadorian immigrants living in New York with their young child, both work multiple jobs and sublet rooms in the house they rent to make extra cash. Still, they only earn about $40,000 a year -- not a big budget in New York. To get by, the couple goes on savings sprints by participating in a large savings group in their community. In their case, 30 to 50 savers contribute $300 each week for a set period, creating a sense of commitment. This helped Mateo and Lucia save over $10,000 in 8 months.
Katherine Lopez: from good credit score to "doomed" Katherine, a young single female in central California, put a really big emphasis on building her credit score. Katherine understood the importance of the number on her future, and took measures to ensure she kept it healthy. But one day her live-in boyfriend, who worked at a car lot, encouraged her to take a lease on a new car to replace the old and unsafe one she had worried about for years. Katherine leased the car and, after some unforeseen expenses occurred, she realized it was beyond her budget. And her inability to make on-time payments wrecked her once-pristine credit score. Katherine has found herself a few steps back, but knows what it takes to build up a healthy credit score. Now it's up to her to get it back.
Tahmid and Abida Khan: using an informal network Tahmid and his wife graduated from college and held white-collar jobs in Bangladesh. But when they arrived in the U.S., selling fruit was the only job they were able to find. 10-12 hours a day, at least 6 days each week, Tahmid sells fruit at a stand in Manhattan, as one of roughly 10,000 street vendors. He earns $50-100 each day, depending on business – usually totaling more than $3,000 each month. Together with other members of their community, they've built an informal network to manage their finances, borrowing from the network when they need money, and lending to others in the network when they have an excess. These arrangements keep them and the community afloat, but it doesn't necessarily help anyone get ahead.
Understanding our customers' unique and varied struggles, and the strategies they employ to make ends meet, is paramount to our ability to build the products, services, and education necessary to help them live more (financially) stable lives. That's why we hold at least quarterly in-person interviews with a large swath of our customers, to better understand how we can help them overcome these challenges. Rachel's book was a great reminder for everyone that income and expense volatility are major causes of stress for Americans, and especially those with lower incomes. According to the Aspen Institute, 74% of Americans in lower income quintiles can experience more than a 30% change in month-to-month income, and 60% of Americans faced some form of financial shock in the last 12 months. The Financial Diaries were a great way to better understand the specific challenges facing many of these families.