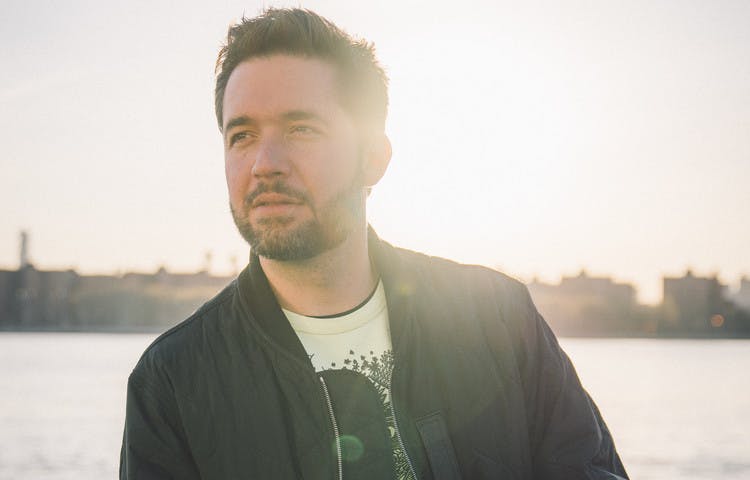 We love Alexis Ohanian -- not just as co-founder of one of our favorite websites (Reddit), but also as an early investor in LendUp (and current General Partner at Initialized) (and author!). We chatted with him to hear why he loves us back.
1) We're so proud to have you as an investor and supporter of LendUp. Having co-founded and helped build a number of wildly successful tech startups, what caught your eye about LendUp?
I was excited that LendUp could not only create a massive, durable, long-term business, but also do a lot of good in the process. Providing an alternative to predatory financial services and educating a population on financial literacy was, and continues to be, exciting for me and our team at Initialized.
2) What keeps you excited about us?
The business keeps growing and the team continues to level up with talent accordingly.
3) LendUp is focused on the half of Americans shut out or mistreated by mainstream banks because of their credit score (or lack thereof). It's a massive market, yet one that's wildly underserved. Why do you think that is, and why do you think LendUp will succeed?
It's underserved because profitably serving these customers traditionally meant terrible service and usurious rates. That's because those businesses weren't powered by software, which allows LendUp to serve that half of Americans with both a great service and a very low cost.
4) At LendUp social impact is clearly a massive part of our ethos and mission as a company: we have created a business model under which we succeed when our customers do. How important do you think it is, from a business perspective, for companies to incorporate social impact into their model? Why?
Especially in this age of social, brands need to know what they stand for and speak authentically about it. When mission can align great business with great impact, it gives a business an edge in everything from customer acquisition to recruiting. It can't just be marketing BS, though, it has to be backed up at every level of the business. It's been a huge benefit for LendUp.