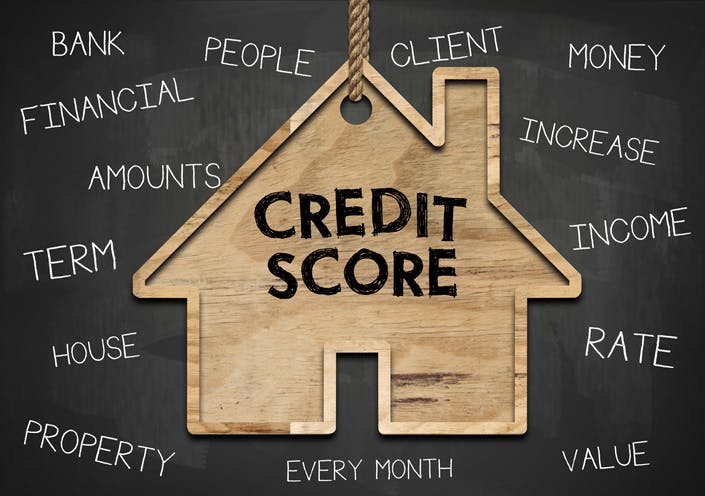 When it comes to improving or boosting your credit score, it all starts with understanding what a credit score is and why it is so important.  According to a joint survey from the Consumer Federation of America and VantageScore, only 41% of Americans understand what a credit score is. Having a good credit score opens up new opportunities and gives you access to a lot more financial opportunities.
On the other hand, it means that having a bad credit score limits your opportunities and closes avenues of possible prospects and future earnings. 47% of employers conduct credit checks during the hiring process. Having bad credit can place you in a financial hole that will only get deeper if you do not address it properly and promptly.
Avoid Ruining Your Credit Score
Credit scores are very dynamic and can affect every aspect of your financial life. This also means that how you live and how you spend can also affect your personal life-time credit score. Your spending habits, and your daily indulgences may seem harmless, but this kind of spending tends to pile up at the end of each month, and at the end of each year. Bad credit decisions can remain on your credit report for up to 10 years.
There are several things that can ruin your credit score, and this can have an impact on how you spend and how you save for the rest of your life. Mistakes include racking up debt early in life, opening up too many credit cards, and failing to pay bills on time. These are simple things that can be easily avoided so you can steer clear of credit score mistakes.
Boosting Your Credit Score
No matter how bad your credit score is, there are ways to improve and boost it. This can be achieved with simple steps and easy to follow instructions. It is in no way impossible, but it will also take some understanding, discipline, and patience on your part. In the end, it will be worth it, because having just an average credit score could actually mean saving thousands of extra dollars.  
This infographic we have put together can help you better understand what your credit score does for you and how you can avoid mistakes that can ruin it, and also what you can do right now to boost it.

Sources:
TheStreet. (2015). The Lifetime Cost of Bad Credit Goes Far Beyond Substantial Interest Payments. thestreet.com
U.S. News. (2017). Why Your Credit Report Could Make or Break Your Next Job Application. usnews.com
Demos. (2014). Discredited: How Employment Credit Checks Keep Qualified Workers Out of a Job. demos.org
Value Penguin. (2019). Average Auto Loan Interest Rates: 2019 Facts & Figures. valuepenguin.com
RENTCafe. (2017). What Credit Score Do You Need to Rent an Apartment? Insanely High, If You Are in Boston or San Francisco. rentcafe.com
Bankrate. (2018). How Your Credit Score Affects Your Mortgage Rate. bankrate.com
CRC Health. Why Teens Get In Trouble With Credit Cards. crchealth.com
Dave Ramsey. The Truth About Teens and Credit Cards. daveramsey.com
CreditCards. (2017). Q&A: Applying for Multiple Credit Cards at the Same Time is a Bad Idea. creditcards.com
Equifax. (2014). Can One Late Payment Affect my Credit Score? equifax.com
Credit. (2018). How Medical Debt Can Impact Your Credit Score.  credit.com
CNBC. (2018). Don't Trust Family Members With Your Credit Card.  cnbc.com
The Atlantic. (2011). Why You Should Never, Ever Cosign a Loan for Anyone.  theatlantic.com
Good Financial Cents. (2018). How Identity Theft Destroys Your Credit Score.  goodfinancialcents.com
Free Credit Report. (2014). Can On-Time Payments Help My Credit Score?  freecreditreport.com
Credit Karma. (2018). Credit Card Utilization and Your Credit Score.  creditkarma.com
Experian. (2017). What is a Credit Limit?  experian.com
Nerd Wallet. (2019). Why Did My Credit Score Drop After Paying Off Debt?  nerdwallet.com
MyFico. (2018). Credit Score Factor: Length of Credit History. Why Your Credit Score Can Get Better With Time.  myfico.com
Federal Trade Commission. Free Credit Reports.  ftc.gov
Federal Trade Commission. Disputing Errors on Credit Reports.  ftc.gov