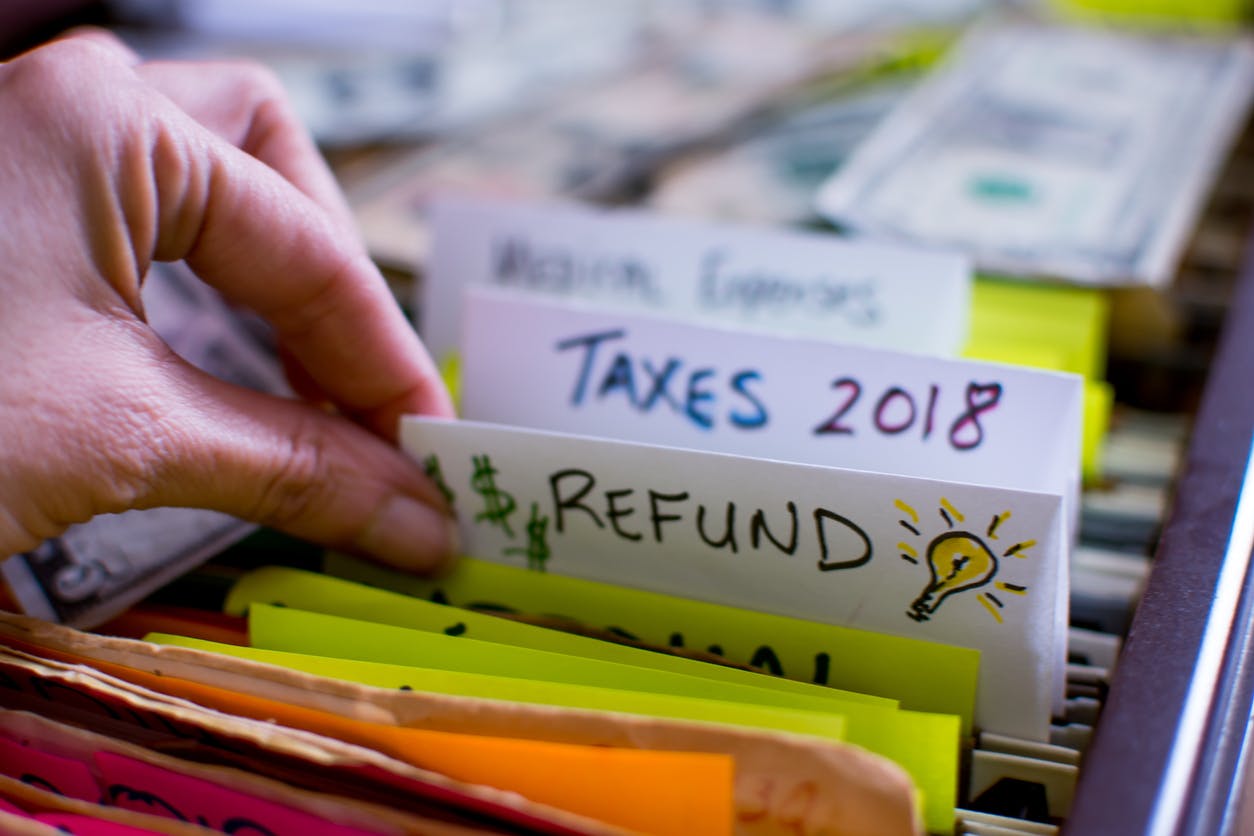 Each year, millions of Americans pay a sizable portion of their hard-earned money to the IRS in the form of income taxes. As a matter of fact, in 2017 the American taxpayer paid  $1.5 trillion in local and state taxes as well as $3.5 trillion in federal taxes!
While a lot of money is paid out in taxes each year, a lot of money goes back to the taxpayer each year, too. It's estimated that roughly 80% of taxpayers get some sort of refund annually, and the average refund amounts to well over $2,000 per taxpayer in most states.
Unfortunately, not everyone claims their annual tax refund. In 2011, the IRS announced that there were $153.3 million in unclaimed refunds that could have been gone back out to taxpayers if those people had claimed them.
What could cause millions of Americans to miss out on real money in the form of a tax refund? According to the NerdWallet's 2018 tax study, the key driver could be the complexity of taxes and how little most Americans know about the complex tax system.
In fact, most Americans find the annual process of filing taxes confusing. In 2017, as an example, roughly 97 million Americans overpaid for filing their tax return by missing out on a free tax return program for anyone making less than $66,000 a year!
Luckily, you don't need to be a tax expert to make better decisions when you file taxes this year! To help out, we put together a few basic tips to help anyone maximize their annual tax refund.

Sources:
Internal Revenue Service. (2017). Filing Season Statistics for Week Ending December 29, 2017 irs.gov
Internal Revenue Service. (2018). IRS: Refunds worth $1.1 billion waiting to be claimed by those who have not filed 2014 federal income tax returns. irs.gov
Internal Revenue Service. Do Your Federal Taxes For Free (Infographic). irs.gov
Internal Revenue Service. Types of Retirement Plans. Irs.gov
H&RBlock . Filing Requirements. hrblock.com
The Atlantic. (2015). Some Americans Depend on Their Tax Refunds to Survive.  theatlantic.com
Nerd Wallet. (2018). Most Americans in the Dark on Key Deductions and Rules. nerdwallet.com
Market Watch. (2018). 100 Million Americans Can File Their Taxes for Free, Yet Only 3 Million People Do It. marketwatch.com
Tax Policy Center. (2018). Key Elements of the U.S. Tax System. taxpolicycenter.org
The Balance. (2019). The American Opportunity Tax Credit. thebalance.com
FinAid. Lifetime Learning Tax Credit. finaid.org
US Tax Center. Refundable vs. Non-Refundable Tax Credits. irs.com
Intuit. (2018). The Tax Benefits of Your 401(k) Plan. turbotax.intuit.com
Ubiquity. IRA vs. 401(k) - What are the Differences? myubiquity.com
Forbes. (2018). IRS Announces 2019 Tax Rates, Standard Deduction Amounts and More. forbes.com
Efile. IRS Tax Return Filing Status. efile.com
AOL. (2018). Should You and Your Spouse File Taxes Jointly or Separately? aol.com
Investopedia. (2018). What Does Filing as Head of Household Mean for Your Taxes? investopedia.com