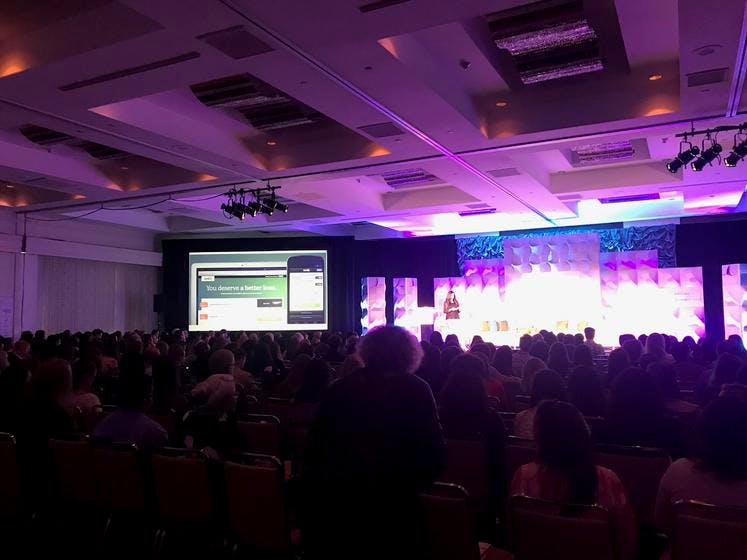 The Social Innovation Summit is always an excellent week that gathers companies and organizations looking to meet others doing awesome, social good-focused work. This year felt even more special than normal.
I led a roundtable discussion called Financial Inclusion: Closing the Gaps. Folks at my table included leading local non-profits, one of the top three banks, a Fortune 300 company, a personal finance startup called Snowball, and even representatives from the States of California and Hawaii. It was a great representation across the spectrum of private and public sectors, all wanting to talk about how to improve financial inclusion -- about what's working, and what's not.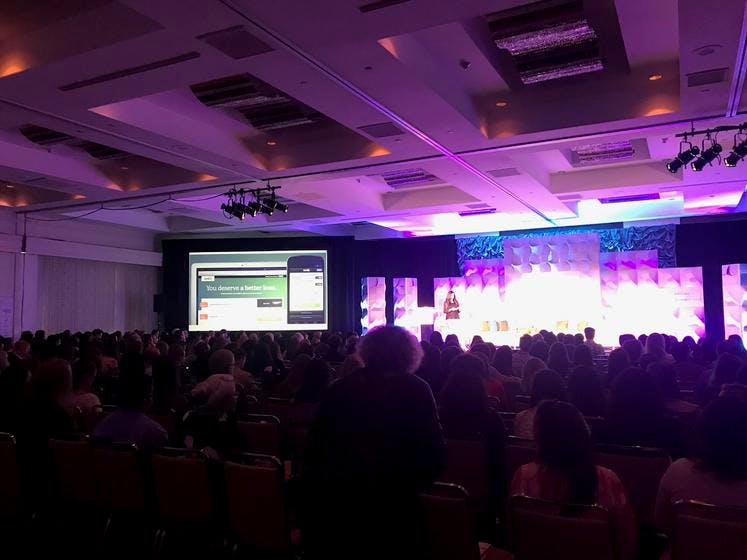 1) What was your top takeaway from the conference?
I left the conference feeling more inspired and confident than ever. Inspired by loads of creative and meaningful work underway that's helping solve some of the world's biggest challenges. Confident that LendUp is headed in the right direction. As actor and activist Wilmer Valderrama said in the closing session, "if you're on the right side of the consumer you're gonna be on the right side of history." I wanted to jump up and scream, "YESSSS!"
2) What were you surprised to learn at the conference?
I was surprised to hear one of the country's biggest banks, one that's been rocked by multiple scandals, openly complain about how they don't get enough credit for their financial inclusion programs. I kid you not.
But on the bright side...one of our values is "Ladders, Not Chutes", and talking to people at Social Innovation Summit (the bank exec notwithstanding) is a good reminder that there are a lot of awesome individuals who also believe in raising people up, not pushing them down.
3) What or who inspired you at the conference?
Oooh, it's going to be hard to choose because I had so many moments of inspiration through the conference. But here are six favorites (sorry, couldn't stop at 5):
Julia Cordover, student body president of Marjorie Stoneman Douglas, was absolutely fierce. I look forward to voting for her for POTUS someday.
My heart nearly burst when Deena Shakir, a GV partner, gave a shou tout to LendUp during her "Investing in our Future" talk. She said LendUp is an example of a company changing the world.
"Thought leader" is so overused, and it was refreshing to hear Amy Skeeters-Behrens, head of DocuSign IMPACT, talk about lessons learned from being a "thought follower" -- meaning that some of DocuSign's programming comes from understanding the impacts of world events and natural disasters, and then determining how Docusign can help create solutions.
When I worked at Edelman I led the North Face account, and it remains one of my favorite purpose-driven brands. I loved hearing from adventurer Hilaree Nelson and The North Face's Tom Herbst, about its gorgeous "Move Mountains" campaign. Herbst said he believes "corporate responsibility is redundant." I hadn't thought of that before, and I found myself nodding in agreement.
As we think about LendUp's office environments, Carina Wong, Senior Advisor, Innovation & Scale at the Bill & Melinda Gates Foundation, had some good reminders about how "the best ideas don't come out of the board room" -- and if we want our people to bring their best selves to work, we have to remember that we're all "driven by purpose and passion." She talked about the importance of creating spaces that encourage collaboration and drawing out ideas on the back of a napkin. I was happy to know I'm not only one who still likes to take pen to paper.
Landmark's own Mel Ochoa: "Do we work within the system or change the system?" Oh, Mel, I think you know my answer...
4) What are we working on here at LendUp that you think attendees were or would have been interested in knowing about?
I definitely think some of LendUp's public-private partnership work -- like our Finance Forward initiative -- would be of interest to SIS attendees. It's a great example of elected officials, large employers, startups, and nonprofits working together to solve for income volatility and financial instability in really tangible, measurable, and meaningful ways.
5) How do you see your learnings from the conference playing into your work here at LendUp?
They'll play into our work in many ways, since they are aligned with LendUp's mission, values and business model. They're great ammo and proof that we have to keep on keepin' on. Or, to paraphrase a LendUp value, that we have to keep on making it happen.
Debra is Head of Communications at LendUp.