Sarah Li from our design team attended Google I/O last week, so obviously we had a million questions. Below are just 4 of them. Enjoy!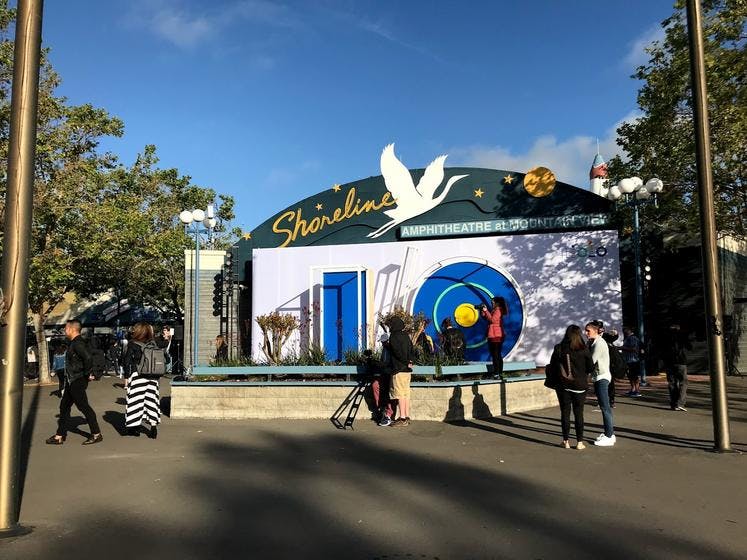 1) What was your top takeaway?
Google's developments in AR/VR, voice and assistant technology, and accessibility and diversity were the highlights of I/O for me this year. I haven't thought much about AR/VR in the past few years because of how rough the technology still seemed. But demoing their VR headsets made me realize how far they've come since I first tried Google Cardboard three years ago. It was a little scary how much I didn't want to leave the demo, when all I was really doing was following animated otters around Monterey Bay.
Another Cool Thing: Building games with the Google Maps API! Built the right way, games on real-world Maps with AR could have the potential for us to interact more deeply with our cities and pay more attention to civic life and public infrastructure.
Besides the talks at I/O, it was also great to see Google's efforts in accessibility and diversity. There were people from all over the world at I/O, not just Europe and America, and the event served a wide range of accessibility needs. It's a product of Google having a diverse set of platforms and tools with a worldwide reach, but regardless, compared to how homogenous the Bay Area can seem, it just feels really good to see so many different people in one place.
2) What do you think the conference missed?
There was a focus on "making good things" and building tools to help people be more aware of their phone and tech use, but (probably unsurprisingly) a lack of discussion around the tougher social and ethical questions posed by their products, like AI and Duplex (obviously—which other people have written about far more), privacy, and bias and accountability in their news product and search results.
They also announced Google Photos' coming capability to colorize old black and white photos. It will be interesting to see them get this right for people of color, especially given their past blunders with image/photo algorithms and people of color.
I/O likely isn't the right forum to have discussions like this, but if Google had stepped up, they could've set an example for many more companies to start treating these issues critically and take responsibility for how much of our lives and well-being we entrust them with.
3) Who inspired you?
John Maeda, creator of the Design in Tech Report, and Hannah Beachler, Production Designer for Black Panther, gave a talk on inclusion and the process for creating the set for Black Panther. Maeda presented developments in tech from around the world, noting that as Americans, we tend to only see products that come out of our tech hotspots in NYC and SF. Our cities have a vastly different population than the rest of the world, yet we're creating products for the whole world. it's worthwhile to step out and pay attention to what's happening elsewhere.
Beachler's insights were also a welcome contrast to the very Google- and tech-focused talks at I/O. She walked through her design process, and despite the different industry she works in, there were correlations between her work and the design work we do at LendUp. She showed vast amounts of research she had to do since she was designing for a fictional culture that draws inspiration from places she didn't know much about. She also highlighted how important it is to her that Ryan Coogler, who she's worked with for three films, creates an inclusive and empowering work environment that makes her feel comfortable working how she works best (which includes talking to herself).
4) How do you see your learnings from the conference playing into your work here at LendUp?
In the week since I/O ended, I just started trying out Google's new design tool Gallery with the engineers I work with, and we've been loving it so far.
As we're growing our mobile app and credit card product, there are a bunch of cool developments on my mind, including integrations with Google Pay and Google Assistant. There's definitely opportunity to build out financial education features with Assistant and in general, interact with our customers where and how they feel comfortable doing it—whether it's through the app itself or through voice. A good chunk of our customer base is on Android, and there's so much to take advantage of in the platform's new payments and voice improvements.
Sarah works on LendUp's design team, where she oversees design for the Arrow Card iOS and Android apps.