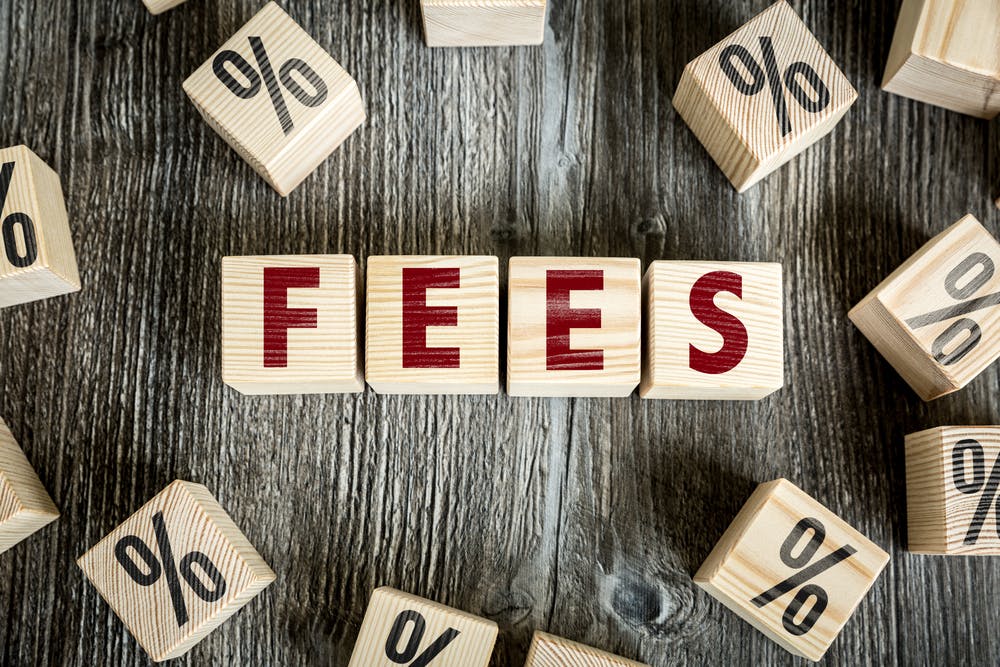 Avoid Fees on Your Checking or Savings Account
Budgeting is already tight, so we know there is no room for additional banking fees. No matter how small the amount or when you are charged, the best way to save money is by avoiding unnecessary fees.
That's why we've compiled a checklist of fees you can prevent—please let us know if we've left out a fee or if you have any nightmare situations we can all learn from!
1. Checking Account Fees
It is recommended that you speak with your bank to learn more about its service fees (how often you can potentially be charged, and for how much). If possible, use a free checking and savings account--many banks still offer them.
2. Minimum Balance Charge
Once you have a checking and savings account, double check if there is a minimum balance required. This could be regulated by making sure your balance meets the required threshold whether measured on average as a monthly balance, at the end of the month, or at any moment during the month.
There are two possible solutions to avoid this fee. The first is to choose an account that has a minimum balance requirement in line with your budget and how much you intend to keep at the bank.
Secondly, you can sign up for direct deposit. Most checking accounts will allow for your paycheck or benefits check to be automatically deposited each month so you can minimize the risk of forgetting to deposit a check in time for a bill.
3. Overdraft Charge
An overdraft fee is charged when you make a financial commitment (a check or debit card charge) you can't fulfill—basically, this means you have spent more than what is in your account. Keep close tabs on how much is in your account. At the back of your checkbook there should be a "check register," a little pad you can use to record transactions and maintain an accurate checkbook. By keeping an up to date check register, including debit transactions, you can work to prevent these fees from happening.
Additionally, use technology to help you keep track! You can download a budgeting app, or sign up for email or text alerts from your bank. Ask for an automatic alert when your balance falls below a certain level. Click here to for some other examples.
4. Returned Deposit Charge
This is a fee you can incur if you deposit a check that ultimately bounces (consider it as the opposite of an overdraft charge). This can happen for many reasons, including insufficient or unavailable funds, stop payment, closed account, or incomplete checks.
5. Hard Copy Statement Fee
Your bank may charge you if you choose to receive a paper statement, because of the administrative and postage costs—ask your bank about electronic statements.
6. ATM Fees
If you use an ATM that is not affiliated with your bank, the ATM owner will charge you a fee in addition to your bank potentially charging you a fee as well.
Use only ATMs owned by or affiliated with your bank. If you must use an ATM not affiliated with your bank, take out larger withdrawals to avoid having to go back multiple times. If possible, try to carry enough cash in your wallet, so that you would not have to withdraw money in an area that doesn't have your bank's ATMs. Another option is to open an account with a top financial institution that has an expansive national ATM coverage, to use a bank or credit union that reimburses you for ATM fees, or to use a debit card and get cash back if you can't find an ATM.
7. Foreign Transaction Charge
Enjoy your vacation even more by avoiding foreign transaction fees when you spend money overseas. Save it for more food, drinks, and activities!
Eliminate ATM fees. Each time you withdraw money from an ATM, you incur a fee. You can think about it this way: If each withdrawal is $5 USD, and you were to withdraw from your ATM 2 times a week, that is $10 per week! There are three solutions--firstly, pick a bank in the Global ATM Network, which is a network of large banks that have come together and waived fees for ATM withdrawals. Secondly, you can choose to bank that charges you either little or no ATM fee(even internationally) per month. A last suggestion would be to carry cash as frequently as you can, though this may be higher risk.
8. Lost Card Fee
You are most likely liable for a fee if you lose your debit card and the bank needs to send you another one. Fees may be higher if you require a rush order.
9. Inactivity Fee
Even if you do not use your checking or savings account, you may incur maintenance costs to keep an account. Speak to your bank to learn more about inactivity charges and how you can avoid them.
10. Account Closing Fee
Some banks require you to open your account for a certain amount of time before closing it. Contact your bank to see its account termination procedures and the amount you would have to pay were you to close your account.
As a last resort, ask for the fee you've incurred to be waived
Things happen. If you do find yourself with a fee, it never hurts to ask the bank to waive the banking fee. Many banks have policies where they are willing to waive your first fee in certain categories.
In general, ask the right questions when choosing your bank, and develop a relationship with them. For example, if you open more than one account, see if you can open them both at the same bank—this may qualify you for some free services offered to loyal customers.