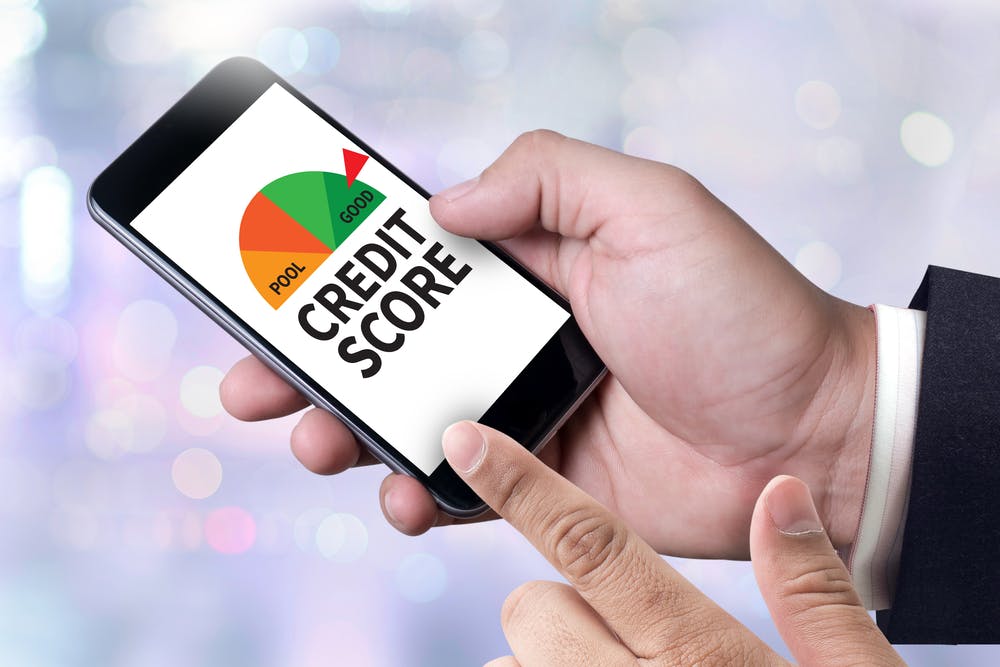 On your phone or any mobile device, you can access apps for almost everything nowadays. And most of them are even free. So, it only makes sense that in this day and age, there are apps that help you improve your credit score. These apps should be able to not only monitor your credit score, but also help improve and increase it.
Improving your credit score is possible, no matter how bad it is. There is no excuse for you not to know what your credit score is and what you can do to improve it. But the first and most important step is always knowing and monitoring your own credit scores. With these easy to use apps, you can do it in the palm of your hand.
1. Mint Money Manager
Mint Money Manager is a free debt management tool that you can download. The app monitors your credit score and it also provides users with a summary of how you can improve your credit score. The summary is simple and easy to understand. The credit model used for determining your credit score is developed by Equifax.
Aside from monitoring your credit score, this app also connects your bank accounts, your credit cards, and your investment accounts. It compiles all this financial data into your own Mint account. The account provides you with a comprehensive overview of all of your finances in one place.
2. Credit Karma
Credit Karma is an app that can track your credit score. The app is very user friendly. In fact, the app can sign you up for a new account in just a couple of minutes. The app keeps track of your credit score and your credit reports and updates it every week. They also offer a service that breaks down every factor that contributed to your current credit score.
These services help you understand how your recent actions and spending behavior affect your credit score. The information is listed in what is called a Credit Karma report card.
The app tracks the credit scores from Equifax and TransUnion, two of the three main credit reporting bureaus. But the credit score it provides and tracks will be displayed in Vantage 3.0 credit scoring system, as opposed to the FICO credit score system that most people are used to.
3. TransUnion
TransUnion is third main credit reporting bureau, and it has developed its very own app. This app allows its users to check their credit score according to TransUnion credit reports.
This information can be displayed in your own TransUnion account that can be installed on your phone or device. TransUnion scores are very similar to FICO credit scores, and the scores also range from 300 to 850. But it is important to note that the TransUnion credit score is very different from the FICO score, and the two should not be confused with each other.
4. Experian
Experian is one of the three main credit bureaus and they also have their own free app. Their credit rating model is, in fact, used by most credit monitoring apps, and even most of the credit monitoring apps in this list. The Experian app will monitor changes in your credit profile and advise you how your credit health changes.
Users will also have the option to use push notifications on their phones whenever changes are made in their credit score. This makes it easier to take note of the changes and improvements that you have made to your score. The app updates your overall credit score every 30 days.
5. Credit Sesame
Credit Sesame is an app that lets users access their Experian scores to monitor and keep track of their credit record. The Experian record is different from the FICO record and it uses a different scoring system. But by using the Experian scoring model, the app is able to create a credit history where users can see how much they owe, their interest rates, and what their credit score is.
The app also features refinancing solutions with Lending Club so that you can start to pay off any high interest debts. It is an option that makes use of a third-party app, but you do not necessarily have to use the lending feature to access the free tracking services of the Credit Sesame app.
6. Credit.com
Credit.com is another app that makes use of the Experian score to keep track of your credit. The app is free and easy to use. When you sign up for an account, you will receive a grade from Credit.com that ranges from A+ (being the best), to F (being the worst).
The app takes into account several factors including payment history, account mix, debt usage, and credit age. The app analyzes your data and then calculates your overall credit score and your Credit.com grade.
The app is one of the easiest to use because of features such as visual aids to show you how they calculated your credit score and how it can be changed or improved. It also allows users to see their credit mistakes and understand how to eventually fix them.
7. CreditWise
CreditWise is an app that lets users monitor their credit score for free. The app was developed by Capital One. You actually don't need to be an account holder to use this free app, you can sign up for a new online account using CreditWise. Capital One account holders can use their username and password to access the Capital One website through the Creditwise app.
The app provides users with their TransUnion credit score, and keeps you updated every week. The app also features a credit simulator, which allows users to simulate options for improving their credit score.