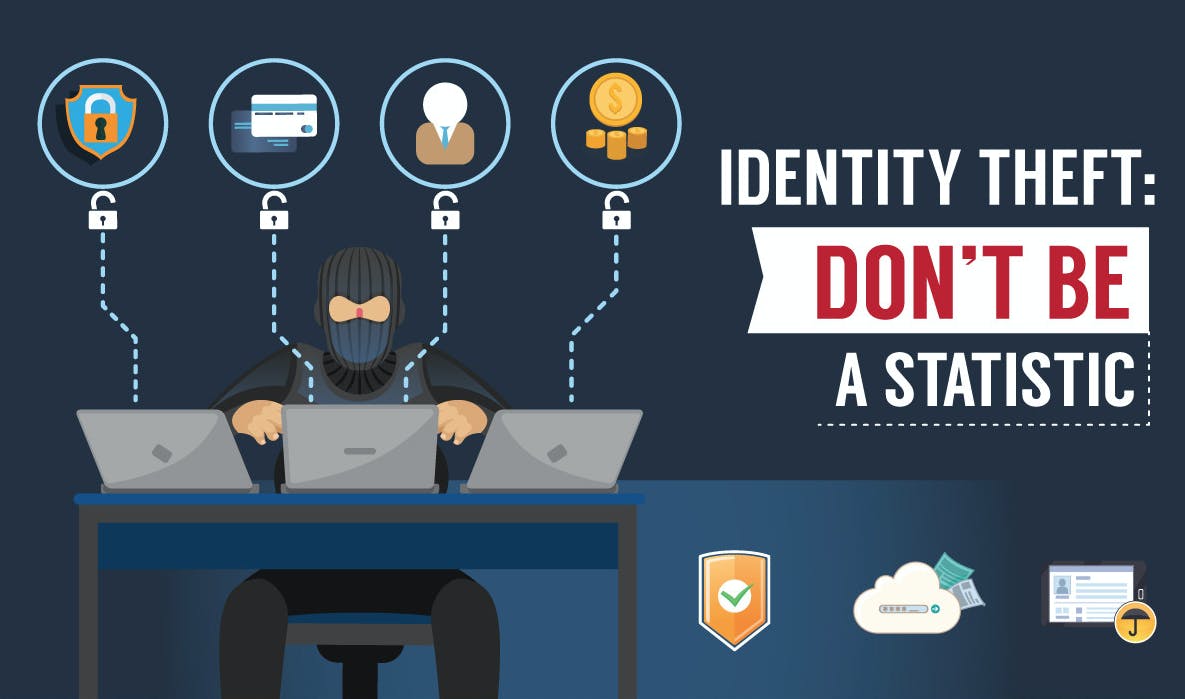 Earlier this year, the Federal Trade Commission (FTC) shared a list of the top 10 consumer complaints of 2014. Two of the most frequently addressed subjects in the 2.5 million complaints were identity theft and "imposter scams." The FTC describes an imposter scam as a situation "where con artists impersonate government officials or others," including businesses or financial services companies.
Imposter scams actually moved up into the top three complaint categories for the first time ever in 2014. During this upcoming tax season, and more broadly, in honor of National Financial Literacy Month, we urge all consumers to take special care with their personal information. Imposter scams are growing in number across the country, so it is important for you to know the signs of a scammer.
In a recent case, scammers claimed to be associated with the Federal Trade Commission (FTC) itself! The fake company, which used the initials FTC in its name, maintained that it was a licensed credit repair company. According to the actual U.S. Federal Trade Commission, the scammers allegedly took thousands of dollars from people after promising to delete negative, but accurate, information from their credit reports. This is an illegal and false practice. No credit repair company is licensed by the FTC to get rid of negative information on credit reports.
In another example, it appears that a scammer called consumers in an attempt to collect debts that those consumers didn't actually owe. Scammers like these fake debt collectors may threaten to garnish your wages, suspend your driver's license, or offer to settle a debt for much less than what is owed. Many consumers in this case were convinced by the calls and made payments (even though they did not owe a dime!).
Here at LendUp, we encourage everyone to protect their personal information and would like to share some tips to help you safeguard yourself against fraudsters and scammers. If you do find yourself in this unfortunate situation, where you believe you may be the victim of fraud or a scam, please consider following these helpful steps below!
What to Do if You're a Victim of Identity Theft or Fraud

Report it to your Financial Institution. If you have provided someone with your account information, contact your financial institution immediately. Let your financial institution know that you have been a victim of fraud and work with them to determine the best way to protect your money.
Request a Fraud Alert. Contact a credit-reporting bureau and request your profile be flagged with a fraud alert. This will help to ensure that providers will not grant new credit without your approval (Source: USA.gov). According to the Consumer Financial Protection Bureau (CFPB), you can contact one of the three credit reporting bureaus below to place an alert on your profile: TransUnion: 1-800-680-7289; www.transunion.com; Fraud Victim Assistance Division, P.O. Box 6790, Fullerton, CA 92834-6790 Equifax: 1-800-525-6285; www.equifax.com; P.O. Box 740241, Atlanta, GA 30374-0241 Experian: 1-888-EXPERIAN (397-3742); www.experian.com; P.O. Box 9554, Allen, TX 75013
Get a Free Copy of your Credit Reports. Just to be safe, request a current credit report from all three credit reporting companies (above). If your identity was stolen, they're required to provide this to you for free. (Source: Consumer Financial Protection Bureau)
File a Complaint with the Federal Trade Commission. Report identity theft and get a recovery plan from the Federal Trade Commission. Retain a copy for your records.
File a Report with your local Law Enforcement. Report the identity theft or fraud to your local law enforcement. Provide law enforcement with a copy of your ID Theft Affidavit. Retain a copy of the police report (or report number) for your records. (Source: Federal Trade Commission)
Understand Identity Theft Protection Services. Read the CFPB's information on "Identity Theft Protection" Services. These services may not be for everyone, but can be useful to consider if you have been a victim of identity theft or fraud.
Know the Resources that Exist to Help You Recover from Identity Theft or Fraud. The Federal Trade Commission offers useful information on what to do after you've been the victim of fraud.
There are also several non-profit resources that exist for victims:
● The Identity Theft Resource Center maintains a 24/7, toll-free hotline for how to deal with fraud. ● Saveandinvest.org has a fraud center with more great information. They also maintain resources dedicated to financial health that include tools for personal finance (e.g., money management and retirement calculator). ● Careconnectusa.org maintains a helpline for families in need of financial assistance. ● Operation Hope offers a counseling program to help people improve their credit scores.
Do you know of other useful resources? Please share them!